Audio Accessories Minneapolis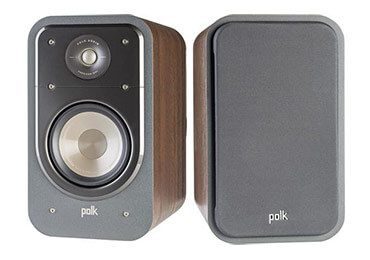 Are you looking for professional quality audio accessories for your music studio? Or, are you simply looking to enhance your home entertainment system? Either way, Midwest Speaker Repair has the audio accessories you need to get the job done. We sell and service all different types of speakers and pro audio equipment, like woofers, receivers, outdoor speakers as well as studio monitors, components and parts. We carry used pro audio equipment like speakers, home DIY repair kits and more.
We are the experts in audio accessories for all of Minneapolis and we will work to get you what you need. So, when you're ready to start your next big installation project, or when you need some essential repairs, contact the professionals at Midwest Speaker.
If you have questions about home audio accessories or systems, call us or come by our shop and ask our experts. We will be happy to assist you in any way we can to ensure you get the best possible sound and quality for all of your audio accessories.
Audio Accessories from Midwest Speaker Repair
Our name says it all. We are the professionals the Midwest trusts for all of its audio needs. You will be impressed by our knowledge and friendliness in our store and that our prices are both fair and reasonable. Here you will find guitar and bass speakers, speaker wires, diaphragms, connector pieces, speaker cloth and foam and personal sized speakers like those for in-wall or ceiling placement. We even carry speaker wires for in-wall wiring as well as Bluetooth receivers. We carry all of the best brands and latest technology in audio accessories including:
Yamaha
Bose
Bang & Olufsen
DLK
Fisher
Kenwood
Klipsch
Pioneer
And many more!
Are you ready to get fully stocked with the audio accessories you need and love? Come down to see all that we have in stock, or you are welcome to order through our safe and secure website. Either way, you will be happy with your purchases from Midwest Speaker Repair. Even if you aren't sure of what type of speaker or other home audio accessories or parts you should buy, we can help you decide what to buy and which brand will suit your needs best.
Contact Us about Audio Accessories
For more information about audio accessories in Minneapolis, call Midwest Speaker Repair at 651-645-7385 or Contact Us.
Shipping Instructions
The best way to pack your woofers is to use a cardboard sleeve for each individual woofer. Place them in a strong box with plenty of packing so they don't move around. Otherwise put them face to face, zip tie them or bolt them together and wrap in bubble wrap. With large or heavy woofers it is best to use separate boxes. You do NOT need a return authorization #. Please include your name, daytime phone number, return address and a note about the repair needed with your shipment. Most return shipments we will use UPS ground.
International Shipping Welcome
Our shipping costs do not include your country's customs charges, taxes and other fees. Please do NOT ask us to send as a gift or to lower the declared value on the customs forms. It is illegal and we won't change it.
We can ship Internationally using USPS First Class, USPS Priority Mail or USPS Priority Mail Express. USPS First Class International has limited tracking, NO insurance and is slower. Depending on your country's customs some orders may take over 30-45 days. USPS Priority Mail International and Express includes tracking, insurance and typically is faster. If you prefer DHL Express, send us an email with the items you want to purchase and we can get you quote. It is usually about the same price as USPS Priority Mail Express International. Typically DHL Express is about 2-5 days and is very reliable.